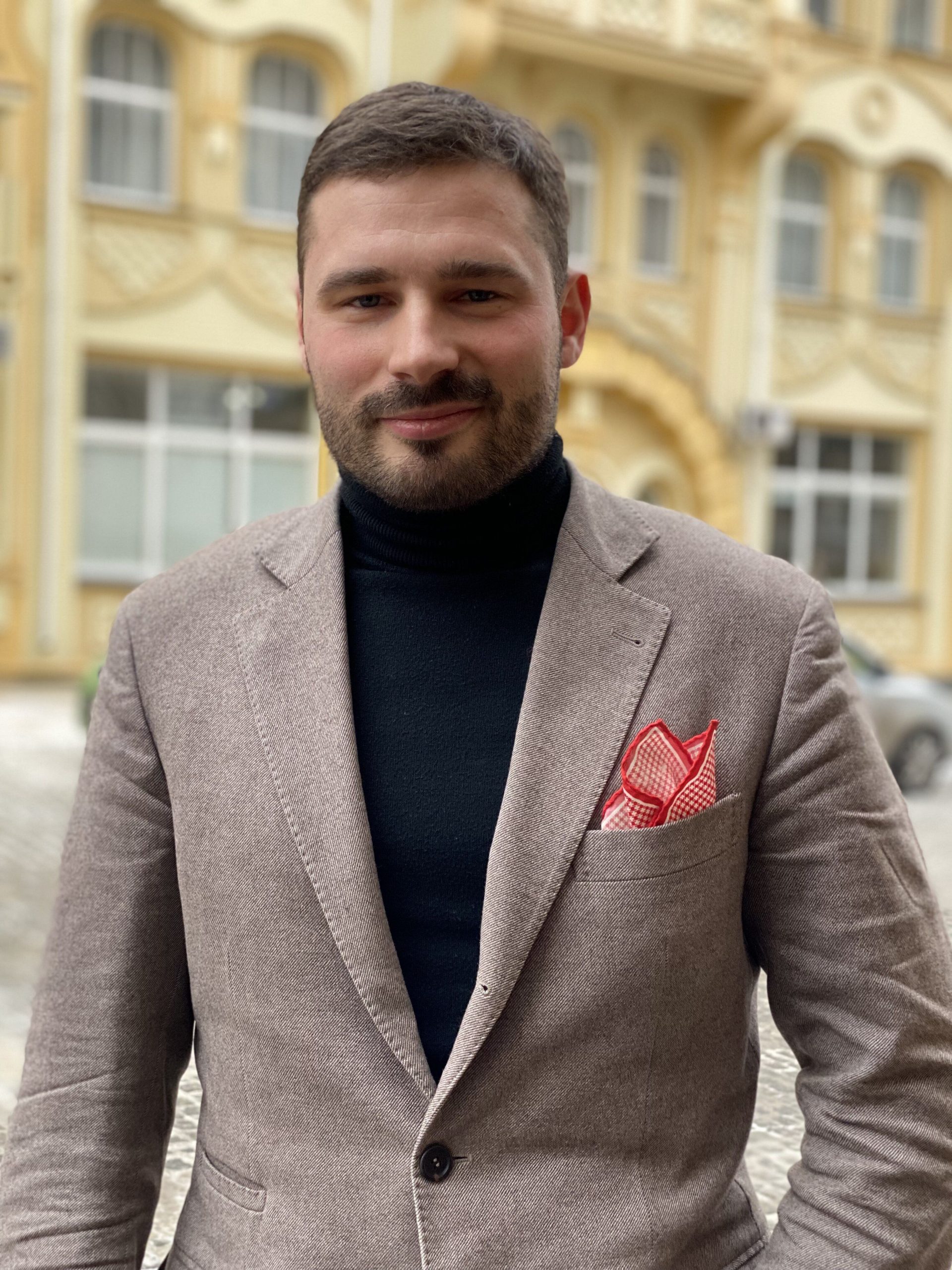 • Professional manager, entrepreneur, political and PR advisor.
• Founder of the consultancy agency «Shutenko Consulting» - Ukrainian company that provides project management services in the field of business, PR and media. /> • Founder and Editor-in-Chief of information and analytic portal «EconomistUA» (
economistua.com
) on economics and business.
• Author and contributor to a number of blogs and articles on politics and economics. Has had numerous interviews for television, radio and Internet based media as a political and economic analyst.
Mr. Shutenko has 10 years of experience in PR and related fields in public and private sectors.
Mr. Shutenko began his career in 2010 in public service. Until 2013 Mr. Shutenko worked as the Head of the Investment Department of the Department of Economy, Trade and International Relations of Zhytomyr Region State Administration. While occupying that position Mr. Shutenko gained his first hands-on experience in PR and IR (building relationships with investors and forming a positive investment image of the region), as well as experience in organizing public image events, including presentations, forums, conferences, round tables, receptions and more.
The reason Mr. Shutenko left work at Zhytomyr Region State Administration was due to admission to the Diplomatic Academy of Ukraine under the Ministry of Foreign Affairs of Ukraine (2nd higher education). He was included in the Academic Council of the Academy. He received his Master's degree (Cum Laude) in foreign policy majoring in "Economic Diplomacy". Mr. Shutenko completed a number of additional advanced training courses, including foreign ones, in foreign policy and diplomacy. Among them are the following: NATO Summer School in Czech Republic, Polish Institute of Diplomacy named after Ignatius Jan Paderewski in the Republic of Poland.
Since 2015 Mr. Shutenko has been working in the field of political consulting (organization of political campaigns and election support). In 2016 he founded Kyivstratpro political consulting company, wich was later renamed to "Shutenko Cosulting".
In 2018 Mr. Shutenko was one of the founders and became the Editor-in-Chief of the information and analytic portal EconomistUA on economics and business.
Mr. Shutenko participated in the 2019 parliamentary elections and the 2020 local elections as a consultant and campaign manager. Since 2019 Mr. Shutenko has served as an Assistant Consultant to the People's Deputy of Ukraine.
Mr. Shutenko is an expert in project management for companies, organizations, businessmen, politicians, public figures, etc.